Downtown Roswell is the heart and soul of our city. As the heart goes, so does our entire community. Our downtown tells us who we are, who we were, and how the past has shaped us. Downtown is the place of shared memory where people still come together to live, work, and play.
PLEASE SUPPORT LOCAL SHOPS!
To build upon Roswell's historical past by creating a sustainable, cooperative, dynamic downtown district.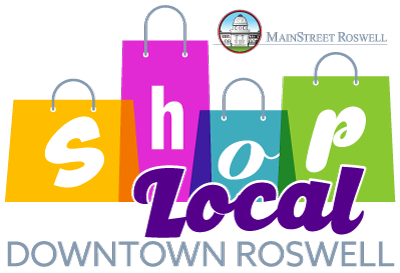 Welcome to MainStreet Roswell, a proud member of New Mexico MainStreet! We are always accepting new members and we encourage you to join our wonderful organization. Please join us in our efforts to develop and maintain a thriving, diverse and vibrant local economy. The MainStreet Roswell Program is actively seeking partners who understand that attracting and keeping people in the downtown is key to developing and enhancing a strong local economy, all of which will have direct economic benefits for local businesses, property owners and the entire city. A healthy downtown business climate draws local and regional customers which also benefits businesses throughout the region.
As a Main Street America™ Accredited program, MainStreet Roswell is a recognized leading program among the national network of more than 1,200 neighborhoods and communities who share both a commitment to creating high-quality places and to building stronger communities through preservation-based economic development. All Main Street America™ Accredited programs meet a set of National Accreditation Standards of Performance as outlined by the National Main Street Center.